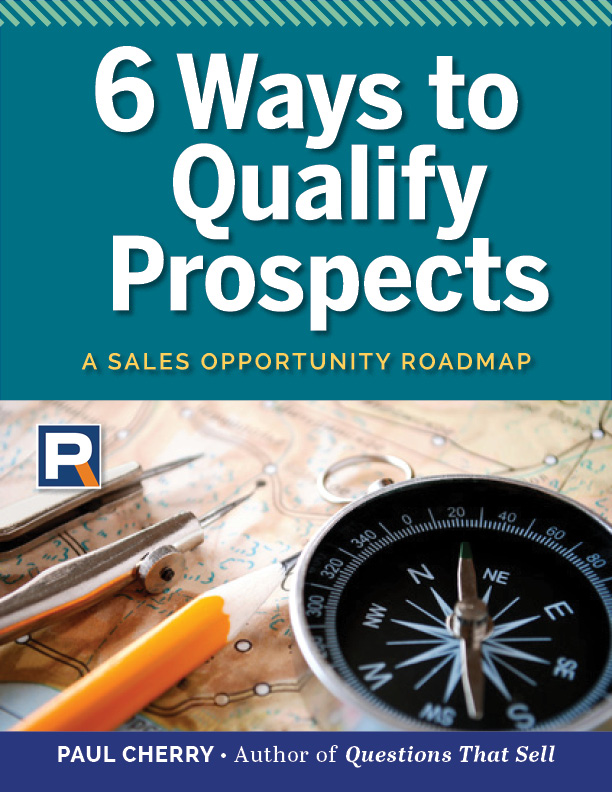 6 Best Ways to Qualify Sales Prospects
The information in this white paper is extensive. It provides a "roadmap" consisting of smart qualifying sales questions to ask new prospects. Divided into six categories, these questions will enable you to target the best sales leads — and most importantly, rule out those that are not worth pursuing. Sales professionals will be able to manage time more efficiently and determine sales opportunities more wisely.
Subscribe to our email list.
We'll send you this eBook today for Free
Receive the PBR Newsletter from sales expert and author Paul Cherry. Our newsletter features articles that provide insight and assistance for a vast array of corporate sales and management topics. Our readers range from CEOs, sales reps and sales managers, to anyone interested in doing better in business.