Overcoming Price Objections – How to Sell Customers on Value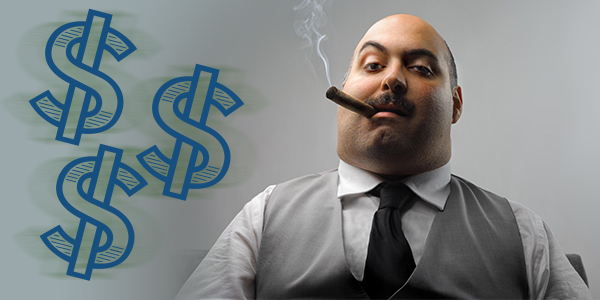 Overcoming price objections during a sales call is difficult. Sometimes it can seem like we live in a price-obsessed world, where the company that can produce the cheapest product, or offer the most discounted service, wins. This can make it tough when you are selling a product or service that is not the cheapest option on the market!
Wyatt sells security systems to offices, banks, and government agencies. You might think that people would not want to skimp on security systems, but as Wyatt has found out, that is not the case. Wyatt came to me because he was getting beat up on price. No matter what he did, his customers seemed to be stuck on the fact that his security systems were more expensive than the competition. He was losing business because he could not get past this roadblock.
I agreed to accompany Wyatt on a sales call so I could witness this problem in action. Wyatt was scheduled to meet with the operations manager at a company that had just moved into new offices downtown. The meeting started off well with Wyatt asking some open-ended questions to the operations manager to get an idea of the company's needs. I soon noticed a problem, however, when Wyatt gave the operations manager a pamphlet with his company's pricing in it. The operations manager seemed to withdraw from the conversation.
I decided to step in and give Wyatt a little assistance. I said to the manager: "When you are looking at vendors, price is certainly one of the criteria you have to look at. What I would like you to do for a minute, though, is to put price aside. Can you tell me, as you are thinking about the ideal security system, what is the criteria that is most important to you?"
The operations manager leaned in a little and said, "Reliability and customer service are most important to us. We need this security system to function and we need to make sure that if we do have a breach or a malfunction, that it is attended to right away."
This answer made Wyatt's eyes light up. He was then able to dig deeper and understand the customer's past experiences. After asking a few questions, Wyatt uncovered the fact that the operations manager had obviously dealt with a security company that provided inferior equipment and spotty customer service. Wyatt then shared data and customer testimonials with the operations manager to demonstrate his company's reliability and high ratings in customer service. He went on to discuss the safeguards his company puts in place to make sure that the security systems will not fail. At the end of the meeting, Wyatt walked away with a contract!
Plan of Action
Although customers might harp on you to lower your price, most of them actually place a higher importance on other qualities. When you uncover what those other qualities are and the reasons why they are important, you can successfully move beyond price to value.
How do you find out what your customers value? Well, you have to ask them some questions to uncover what is really important to them. Here are some questions you can ask to start the value conversation with your customers:
Can you share with me the criteria that you feel are most important to ensure you are getting the best value?
How do you define value?
What are the ideal qualities you look for in a vendor relationship?
How do you measure success with your vendors?
You mentioned that quality is important to you; can you tell me your definition of quality?
Give me an example of a time when your standards for quality were not met.
One response to "Overcoming Price Objections – How to Sell Customers on Value"