Sales skills crisis: why your salespeople need training now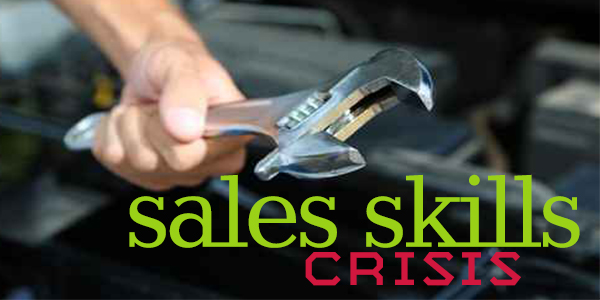 This is a repost of an article by Karen McCandless on Oct 28, 2016 at lab.getapp.com
---
Two million. That's the number of jobs in the US manufacturing industry that are likely to go unfilled over the next decade due to a skills gap.
66%. The percentage of companies that have trouble recruiting sales staff with the necessary skills.
Two thirds of CIOs believe there is a talent crisis in the world, yet there is surprisingly little talent innovation.
But…
92%. That's the amount of salespeople who say that sales training has increased their selling abilities.
40 per cent of employees who receive poor job training leave their positions within the first year, according to a recent survey.
Yet…
Only two thirds of employers provide training and the annual total they spent on this has fallen by $2.9 billion since 2011.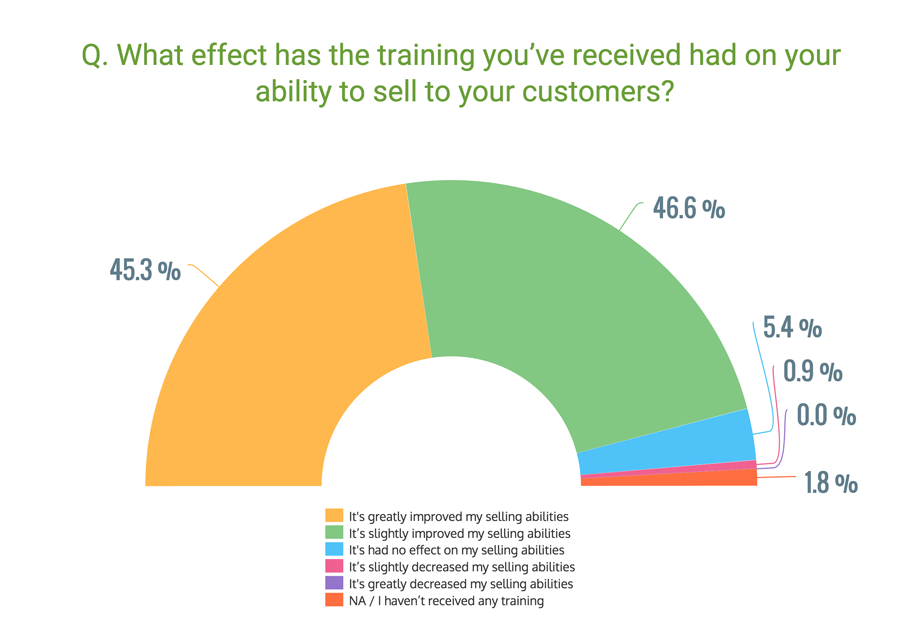 92% of salespeople who say that sales training has increased their selling abilities (Gartner Research)
With a talent crisis and a major sales skills shortage looming why are companies not investing in training their sales staff? Paul Cherry, sales training expert and founder of Performance Based Results, believes it stems from a general feeling of fear towards spending money at the moment. He says
"Companies are cautious about spending money and as a result may not be making a concerted effort in training their people to acquire these skills. There is either an expectation that the sales person already possesses these qualities or will need to learn on their own."
Mark Hunter, a sales consultant who has worked with companies such as Coca Cola, Samsung, and Heineken, thinks that there has always been a hesitation by companies to invest in people because they can quit anytime.
"When a company buys a machine they can expense it over a period of years, thus smoothing out earnings," Hunter explains. "When a company spends money on training it's treated as an immediate expense thus having a much bigger immediate impact on earnings."
The new sales landscape
With the changing nature of the sales process the skills gap is only likely to widen if investment is not made in training. The emphasis on understanding the customer better, becoming a product expert, and shaping the buying journey through a combination of the first two factors, means that a whole host of additional skills are now required.
"Additional capabilities required include the effective use of social media, leveraging political influence within their customer organizations, relationship building, financial selling (building business cases, discussing ROI with finance people and department executives), and competitive selling – using strategy and tactics rather than brute force to win," says Dave Stein, sales consultant and author of Beyond the Sales Process: 12 Proven Strategies for a Customer-Driven World.
Hunter adds: "The training needed is listening to the customer and having the ability to align what they're hearing to a value package the customer will see as relevant to them."
Hiring then firing
The problems begin during the hiring process, with either the wrong type of person hired (in desperation or misjudgement) or no investments made in ensuring new hires have the necessary sales skills to succeed in their job. Stein says:
"Finding salespeople with the relevant skills is always a challenge, as is the task of keeping them up to date with what's required to be successful."
"Replacing poor performing sales reps may be a better solution than trying to retrain them as there is no guarantee they will embrace the new training," adds Tiffani Bova, global, customer growth, and innovation evangelist, Salesforce. "Whereas, if you start to hire different kind of talent, that might actually get you there faster and with more confidence."
Improving sales training delivery
Many companies invest in an extensive onboarding program that provides training for the specific job role that the salesperson is hired for, but neglect to offer ongoing upskilling opportunities or refresher courses in infrequently used skills.
"Ongoing training is best because sales people need ongoing feedback, support, guidance and direction and accountability," says Cherry. "Developing new behaviors and changing old ones doesn't happen overnight; it takes effort, practice, consistency and follow through and monitoring the behaviors you're looking for to ensure success. In fact most sales training programs are ineffective when there is little or no follow up."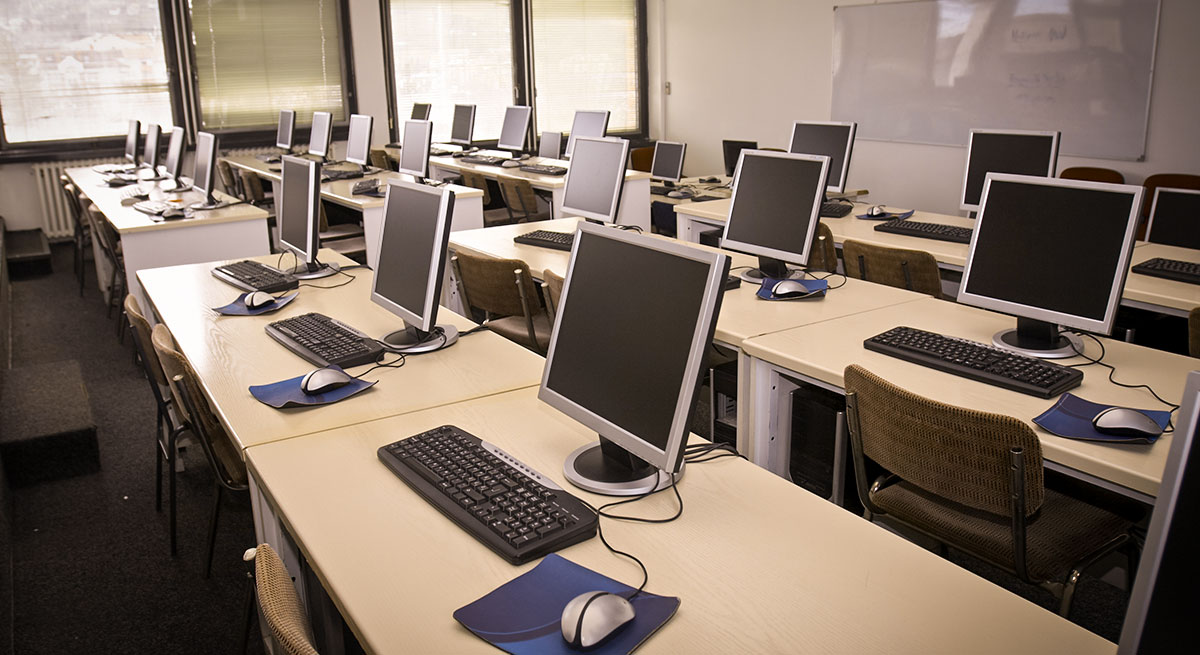 Ongoing training is key to improving sales skills
"Periodic training is very important in addition to providing best of breed sales management tools," adds Gopal Sripada, senior product marketing manager at Zoho CRM. "Trained sales reps, with the help of these tools, can understand prospects' pain points well and recommend the best solution for them. The art of selling is not just delivering an elevator pitch to the prospects, but helping them take the right buying decision through coaching."
However, it's not enough to draw up a one-size-fits-all training program for all your sales staff, regardless of experience, background and current skills. A thorough skills analysis test is needed for current employees, with training programs tailored accordingly. Stein says:
"First a determination has to be made if the salesperson has the right traits for the position. If they don't, no amount of training will ever get them to the point where they are self-sufficient and effective. Once we've determined that the salespeople have the right traits, assessments of their individual skills and behaviors must be done. Ideally each person will receive a customized curriculum based on the specific skills gaps they have."
Cherry believes that to have truly successful training programs, sales managers must take an active and ongoing role in developing their people.
"Too often managers will say I don't need the training, it's my employees that do – but typically that's a red flag to say they are not committed and that the training will fall short," says Cherry. "In many situations, you don't need formal training if managers are effective at coaching, mentoring, going out on outside calls, and sitting on live calls."
Sales training technology
Many sales managers and consultants believe that sales training is better delivered in person, in the classroom, through traditional methods rather than by using sales software.
Cherry says: "Training still has to be classroom-based so it's interactive, experiential, role playing and hands-on coaching."
In the past they would have been right. According to Gartner research, many existing sales management solutions are useful tools in terms of monitoring activity and executing the sale, but they lack features to help develop salespeople's skills, such as on-demand training, sales playbooks and next-best-action recommendations.
CLICK TO TWEET – Many existing sales management solutions lack features to help develop salespeople's skills
However, new sales technologies are emerging that can help companies deliver better training to help close the skills gap and keep their employees engaged.
Gartner's research says that companies should: "Consider sales performance management (SPM) solutions that focus on the effectiveness of training, by emphasizing knowledge retention and contextual relevance, rather than merely the efficient delivery of training."
SPM solutions that encourage knowledge retention include continuous learning applications, which deliver small pieces of information or short courses and quizzes on a regular (often daily) basis, often on mobile devices. The aim is to continually reinforce what is being learnt to aid memory, and contrasts to yearly or monthly training that companies often provide.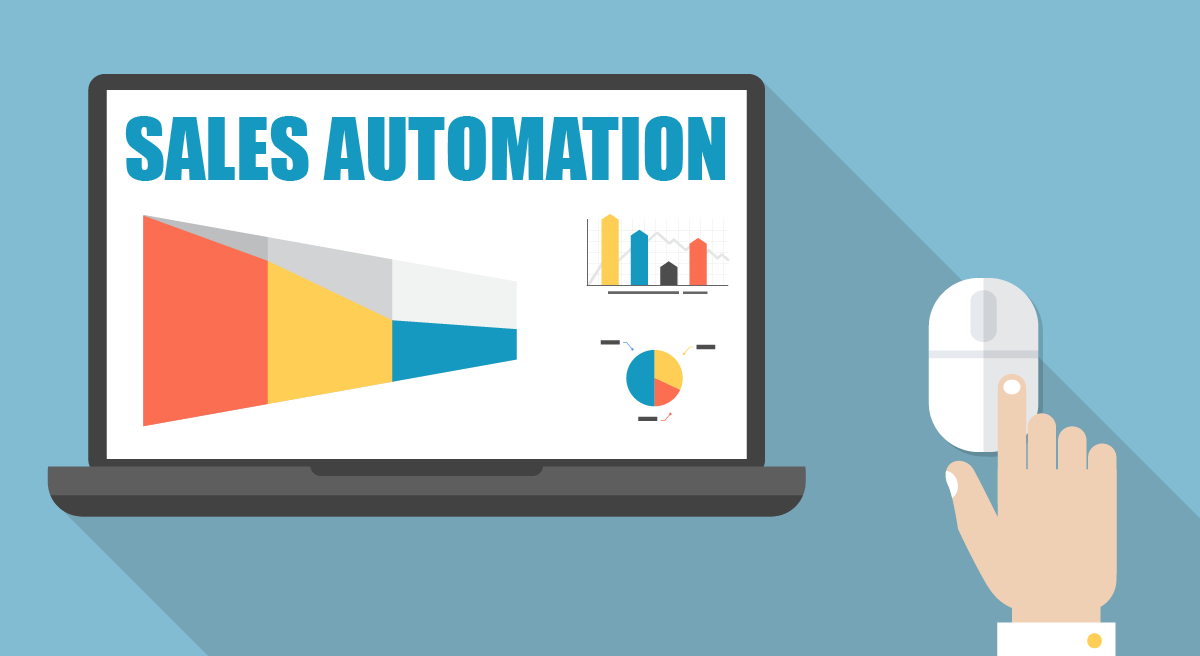 Contextual training systems are integrated in sales automation technology
Contextual training systems can also help with sales training by providing a next best action depending on what you are doing at that very minute. For example, if you are trying to fill out a form, the system (often in the form of a drop-down menu) will show you a guide to filling this out. Other kind of training content that may be offered includes video guides or rich-text media. These solutions are often integrated in sales force automation technology.
Closing the sales skills gap
If you're one of those companies that is guilty of not providing training to your sales staff then here is your action plan to transform your learning environment:
Analyze your recruitment process to see where improvements can be made to your new hires. Check out our top recruitment apps to help you with that.
If your recruitment process is up to scratch then it's time to work out what skills your company needs and match that against an analysis of your employees' skills.
Once you've worked out the necessary skills you need then it's time to get yourself some sales management software or upgrade your current system to a better one. We've got just the thing to help you with our sales management category leaders – a ranking of the top 25 apps in the field.
One response to "Sales skills crisis: why your salespeople need training now"