Behind Every Manager Should Be A Family that Communicates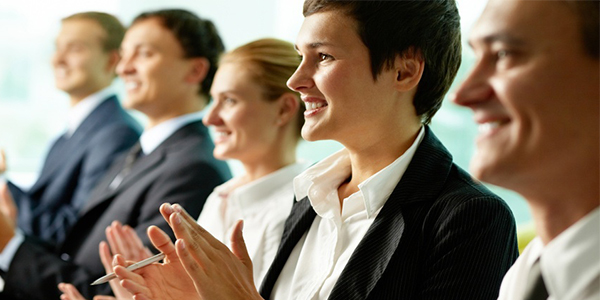 Managers have confidence in their business lives, but their personal lives may be a different story. One client admitted, "With my hectic schedule, I'm in and out so much, my wife says sometimes she feels like we're two strangers sharing a house. I even had to miss my little boy's birthday party last week because I had fires to put out at work!"
Successful, hard-working people say, "I'm doing this for my family." True, we work hard to support our families and keep them happy and well. But managers don't have that kind of control at home. Trying to "manage" a child, teenager, or college-age young adult can leave us so frazzled and frustrated, we'd almost rather be at the office, where we feel important.
Spending more time with your family is important, creating a better balance between work and home life — when it works. Make sure it's truly quality family time. Take my friend Adam. To spend time with his son, he bought dirt bikes. So on Saturday mornings, father and son go out into the desert, and the son takes off on his dirt bike — while Dad gets out his laptop computer to catch up on paperwork. Is Adam's time with his son really quality family time? Isn't it supposed to be about family members talking and interacting with each other?
Many family issues could be avoided if we would only ask our kids the right questions to get a dialogue going. But first, learn what questions won't get kids to open up and tell you what's on their minds:
Question: "How was your day?" |  Answer: "Good."
Question: "What did you learn at school today?" |  Answer: "I don't know."
Question: "What's going on?" |  Answer: "Nothing."
It's like pulling teeth! You're better off starting conversations with youngsters in a positive, casual atmosphere, such as sharing snacks, tossing a ball around, or raking leaves together. Remember, one size doesn't fit all — some kids chat easily, while you may need to warm up others with small talk.
Eight Steps for Good Listening with a Child or Teenager:
Stop what you're doing.
Focus and look at them (in the eyes, if possible).
Ask additional, unassuming questions.
Withhold judgment and your opinion.
Seek to understand.
Respond with empathy. It's all right to be happy, excited, or even sad, but avoid anger or mild irritation.
If you have a reaction, use a delaying tactic, like saying, "Let me think about it for awhile."
 Come back with more questions.
Open those lines of communication now, and the rewards can reap lifelong benefits. With awareness, insight, and the right questions, we working parents can "manage" as successfully in our family lives as we do at the office.