To Call Or Not To Call, That's The Question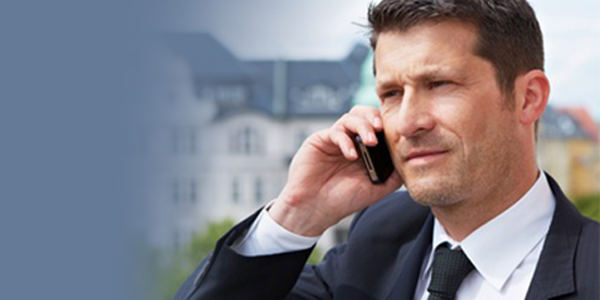 Dear Paul,

I can't tell you how many times I come across good solid prospects (and customers) where it's a great sales call but they cut short the conversation and say, "I've got to run now. Let me call you back this afternoon or tomorrow (or whenever)." Rarely do they follow through.

These experiences make me want to scream, "Come on, folks! Do what you say and call me back. Don't blow me off."

My question to you is should I be patient and wait a day or two or even more for them to call me back? After all, I don't want to appear too eager. Or, should I be a nuisance and hound them until we can reconnect? I'm wasting too much time either waiting for their phone call or chasing them down in my spare moments until I eventually get a hold of them. Sometimes a month goes by before I reconnect.

Signed,
Sitting by the phone waiting, waiting… and still waiting
---
Dear Sitting by the phone waiting, waiting…
and still waiting,
The situation you've described is familiar to anyone in sales. Luckily, it's easy to resolve! It just comes down to how you set & manage the next step.
When someone says they'll call you back later today (or tomorrow or this week), don't acquiesce and let your prospect or client off the figurative hook. Say something like,
"My schedule is packed"
"I've got a bunch of customer calls and don't want to miss your call" 
"I'm busy and will be hard to reach" 
"I'll be with customers all day"
Then finish by saying, "Best I call you. What specific time works for you?" And lock in a time.
Put yourself in control
In this approach, you're initiating the next step, not your customer. Dictate the rules and manage the relationship. Doing so will put you in control of the call instead of your prospect. And that's where you want to be – in control.
If you don't connect at the time you agreed to (trust me, it will happen as prospects will drop the ball) leave a voicemail or tell the receptionist that you'll call back at a later, specific time.
By using the technique I've suggested, any doubts about being pushy or obnoxious go away because you keep letting your prospects know, "Sorry I missed you. I'll call you back at…" until you get a hold of them. It might take one call or 25 calls. This gives you control and lets your prospects know when they should expect to hear from you.
Persistence is key
Do you limit it this to the phone? Of course not. Email a message that follows the same format. "John, I called you today at 3 pm as we discussed. Sorry I missed you. Let's continue where left off. I will call you tomorrow at 1 pm unless I hear back from you otherwise."
3 responses to "To Call Or Not To Call, That's The Question"