Close More Sales:
The Best Call-to-Action to follow up with New Prospects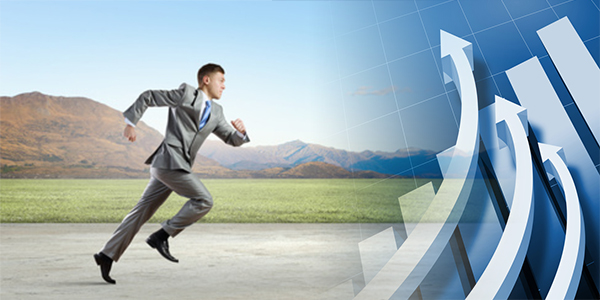 Dear Paul,
To close more sales, what's the best call-to-action to follow up with new prospects?
I call on a lot of potential new clients.  They are usually professionals who are architects, general contractors, or property owners. The sales calls typically go well. But at the end of the meeting, the prospect will usually say, "We really like what you have to offer. We just don't have any projects coming up where we could use your services.  When something comes up, we'll call you."
Most of the time they never call me back.
What do I do? I feel like these hesitant prospects are lost opportunities. On the one hand, they might not have any projects in the pipeline. If that is the case, I need to respect that. On the other hand, maybe they are just being polite and do not ever plan on doing business with me? How do I end these meetings with a verbal call-to-action, so I can ultimately close more sales?
Sincerely,
"No Call-to-Action"
Dear "No Call-to-Action,"
The next time a prospect says, "We have nothing in the pipeline, but when something comes up, we will call you,"  implement a call-to-action to help cultivate the customer relationship.
Cultivate the customer relationship – Show off your capabilities
Respond to your prospect with something like this…
"Let's do this. I suggest we get together at one of our completed projects.  This will give you greater insight into our capabilities and what we can deliver. When a project eventually does come up, you'll be armed with some good ideas to decide what's best for you.  And you will know what you can expect from us. How does next Tuesday at 10:00 AM sound? We can meet at the Sea Shell Plaza."
Best Call-to-Action to Follow Up with New Prospects — Benefits
On average, 2 out of 5 hesitant prospects agree to the follow-up meeting.
Increased closure rates up to 28%.
Your prospects put skin-in-the-game. They invest time and resources into cultivating their relationship with you.
Prospects are more likely to do business with you in the future.
Helps you determine if a prospect is sincere about wanting to work with you. If a prospect is willing to get out of their office to go and actively assess your work, then you can be reassured that they genuinely want to do business with you.
2 responses to "Close More Sales: | The Best Call-to-Action to follow up with New Prospects"