Why Do Customers Say They Are Satisfied… Then Leave?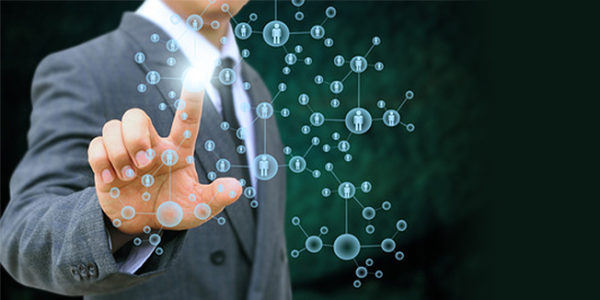 A recent study from the Gallup Organization has some alarming implications for salespeople: Researchers found that customer satisfaction does nothing to boost repeat sales.
The study found that extremely satisfied customers are just as likely to take their business elsewhere as less-satisfied customers. The researchers concluded that customer satisfaction "has no real value. None at all."
And what about all the money and energy that companies spend to measure and improve customer satisfaction?
Wasted, they say.
Strong words. But there's other evidence as well. Consider, for example, the latest auto ratings from the American Customer Satisfaction Index. Customers gave Lincoln-Mercury the highest customer-satisfaction ratings in the industry – ahead of Honda, BMW and Toyota.
In the past two years, Lincoln-Mercury sales have fallen by 26%.
So What Drives Repeat Sales?
The researchers did find something linked to repeat sales: customer engagement.
In other words, a customer's emotional connection with you, your product or service, or your company. When customers had this connection, loyalty soared.
Here's the difference between satisfaction and engagement. If anyone asked, you'd probably say you're highly satisfied with your local ATM. Yet you probably don't sing its praises to your friends. Or look forward to using it. And if you found another one half a block closer to your office, you wouldn't think twice about switching to it.
Compare that with a human teller who smiles and greets you by name, asks about your kids and chats about the weather while your checks are being processed. Same level of service. Same degree of satisfaction. World of difference.
Rules of Engagement
Engaged customers will walk across hot rocks to do business with you. They not only take your calls; they call you. They fight for you even when the bean counters are pressuring them to go with the cheapo option. They even forgive you when you make a mistake.
This passion isn't accidental. You can cultivate it. Not by showering customers with free tickets and fancy lunches. Nor even by delivering spectacular service or exceeding expectations (although that certainly can't hurt.)
The best way to engage with customers is by understanding the emotions that drive them.
Even the most "rational" sale has an emotional component lurking in it. People simply will not spend money – their own or their company's – unless they're motivated by their fears, desires, hopes or dreams. Understand those, and you have a very good chance of winning a customer for life.
Some years ago, I had a client – the CEO of a firm in the aerospace business. "Our salespeople need to improve their skills," he said. A great customer, right? He'd told me what he needed. All I had to do was write a proposal showing how I could deliver.
But I didn't fully understand the emotions behind the sale.
So I asked: "Why do they need to improve their skills?"
He thought for a moment, and then he said, "Let me tell you about our business. The contracts are big, but they don't come along that often. If we lose a sale, it can really hurt us."
"Hurt you how?" I asked.
"It could put us out of business," he said.
Just like that, I got it. This client wasn't interested in helping reps get a little better at their jobs. He wasn't interested in incremental improvements in sales. His company was on the line, and he simply couldn't afford to be outsold.
Knowing what was at stake, I proposed an intensive and ongoing program for the sales department. It was a far larger assignment than what I'd originally considered – and exactly what the client needed.
The Best Question in Sales
The best question is sales is "why?"
Why does the customer want/need what we're selling?
That's the best way to get at the emotions that underlie the sale and that drive customer engagement.
Yet conversations with customers and prospects tend be all about "what." What are you looking for? What delivery date would you like? What color, what model, what price? And oh by the way, what did you do last weekend?
So why is that?
Well, we may not want to hear why. We may not have a response in our well-rehearsed sales script. We may think it's none of our business. We may want to keep the customer in a positive frame of mind, and so avoid the tough questions.
And sometimes we simply don't know how to ask. Ordinary sales questions are easy to ask: "What are your goals? When do you need delivery? Do you prefer the red or the blue?"
Engaging questions require a different approach.
Probing for emotion can be a scary place to go with the customer. It stretches the customer and the salesperson. If you want customers to reveal their vulnerabilities, you have to be willing to share, too. Much like a doctor or lawyer, you have to create an atmosphere of trust before you pose a tough question.
Challenging? Yes. But if we don't understand what's motivating the customer, how can we truly be of service to them? And why would we expect them to come back?