More Ways to Shorten Your Sales Cycle and Close More Sales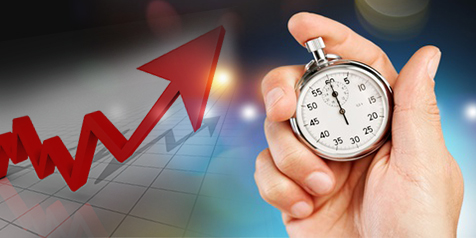 In my previous blog post, I advised a salesperson on how to shorten his sales cycle. I realized I had more to say on the matter, so here are some other things to consider when you are trying to shorten your sales cycle and close more sales:
Salespeople often fall into the trap of trying to be friends with their customers.  This can backfire, however, because without the formality and structure of a business relationship, the sale can get stuck in limbo. Salespeople need to remember that it is their job to manage the relationship. You do not do customers any favors by letting the buying process drift along. Doing so wastes your time and their time.
There is no shame in having a customer commit to the next meeting before the end of the current one. Think about the last time you went to the dentist. As you were checking out, they said to you, "Before you leave, let's go ahead and schedule your next appointment."
The dentist does not do that just to be nice. Dentists are running a business and they know that repeat customers make up the bulk of their practice. In the process, they are helping you as well – it is one less thing you have to schedule later.
Once someone has an appointment they are likely to keep it. If you do not pin your customers down to a specific date and time for your next meeting, they may put it off. This is not necessarily because they do not like you or your product. It is simply the case that problems inevitably arise with their business. They may need to hire or fire someone. Their boss might demand they cut their budget by 10% or they might have personal issues come up that distract them from work.
Whatever the problem, if they did not make a firm appointment with you at the end of the last meeting, it is easy for them to put off talking with you until things "quiet down." As we all know, things never quiet down. If the appointment is on the books already, your customer is more likely to keep it. Unless there is a true emergency, the path of least resistance is to meet rather than reschedule.
A final thought – Buyer Reluctance
If buyers are reluctant to schedule a follow-up meeting with you, it almost certainly means that
What are you proposing is not of interest to them.
This project is a low priority right now.
They have a serious objection that they are not willing to share with you.
In these cases, it may be best to focus your efforts on those customers who really value what you have to offer
2 responses to "More Ways to Shorten Your Sales Cycle and Close More Sales"