Nine Secrets of the Successful Sales Pro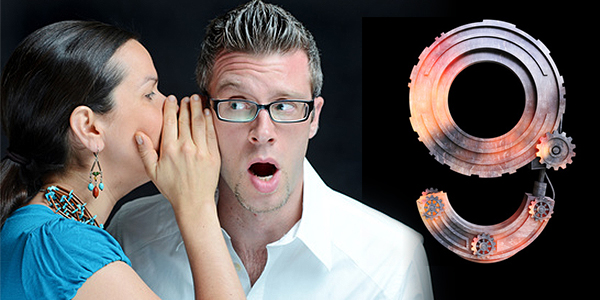 What does it take to be a successful sales professional? After working with more than 250,000 salespeople, I have found that the top sellers share the same practices and characteristics. These 9 Secrets of the Successful Sales Pro will get you to the top of your sales game.
1. Tap into your customers' emotions – A successful sales pro knows what makes their customers tick.
Uncover their business motivations. Do your customers want to save time, minimize risks, reduce headaches, seek out recognition, or increase profitability? Ultimately, it is not products, services, or solutions that drive the sale. Customer emotions drive the sale.
2. Ask questions that engage – A successful sales pro shows a genuine interest in their customers.
Develop a repertoire of open-ended questions. Use these questions to get customers to open up about their problems and goals, their past vendors, their future worries, and their current needs. Inquire about the team, the company, the competitors, the customers, the vendors, and the market share. High-value customers, especially, love to discuss the big picture and where they see themselves and their organization 3 to 5 years from now.
3. Challenge the status quo – A successful sales pro gets their customers to see things in new ways.
Challenge your customer's current situation and thought process. When a customer or prospect says they are "fine with the current situation," engage in a discussion about which things could still be improved. Complacency should not be an option. Get them to assess how the current situation is costing them money, time, and resources; then they will see why they need to embrace change in the form of your solution.
4. Document value – A successful sales pro knows how to monetize their solutions.
Document all increases in performance, output, and profitability, improvements in customer service – everything your products and solutions do to deliver ROI. Leverage your worth with current customers and prospects. Customers can have unreliable memories when it comes to how your solutions have impacted their bottom line. It is your job to remind them, especially if they are thinking of shopping around. Prospects, meanwhile, want to see evidence of what you have accomplished for others in similar situations. Always have hard numbers available at your fingertips.
5. Get skin in the game – A successful sales pro gets prospects involved and demonstrates their commitment.
Ask your contact to bring in a peer or boss to the discussion. Request that they organize a trial study, a visit to your facility or agree to a pilot.  Get them involved.  Put them to work.  Skin in the game means more commitment upfront and less effort on your part to closing the sale.
6. Manage relationships – A successful sales pro sets expectations and accountability.
Set clear action steps for yourself and your customer. Then make sure you follow up. Ask, "What are our goals for the next two weeks? What do you need to do? What do I need to do?" Then say, "In two weeks let's get together and share results." You now have clear expectations for following up and moving the relationship forward.
7. Develop new relationships – A successful sales pro has multiple contacts.
Expand access horizontally and vertically. Ask to be introduced to peers, to other departments, and to bosses. Organizations are in a constant state of change. Anticipate that change by networking and managing relationships.
8. Customize solutions – A successful sales pro offers customized solutions.
Each customer deserves a unique plan. Even if you sell "off the shelf," you should still make it meaningful and specific to your customer's unique situation. It costs you nothing to make a customer feel special, but it has a huge impact.
9. Know when to walk away – A successful sales pro knows when to move on.
In cases when you have exhausted all of your sales strategies – you have unmotivated customers or dysfunctional organizational dynamics – you need to cut your losses. Simply put, do not waste time chasing your tail.
2 responses to "Nine Secrets of the Successful Sales Pro"