Qualifying Questions Lead To Quality Sales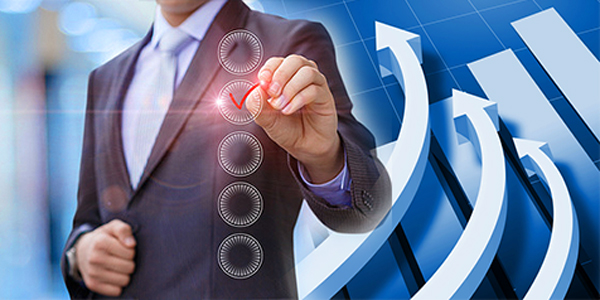 You've been making sales calls all day, leaving countless voicemails — and finally you reach a real live person! Thirty seconds after your conversation starts, she says, "I have to run to a meeting. Can you send me information?" Sure, you'll send it, but will it be read, or be thrown on top of a pile of other info kits that haven't been touched since the day they arrived? What could be more frustrating?
You must make every prospect count, making the best use of your time and energy. You want to accommodate people's requests, but how can you tell if it's a legitimate opportunity before you spend too much effort on it? You don't want to devote hours of your precious time to providing materials to prospects, only to have them blow you off. To keep from wasting time on people who aren't seriously interested in pursuing a business relationship, try the three-step qualifying process on an upcoming sales opportunity so that you know right away whether it's alive with possibilities or a dead end.
THE THREE-STEP QUALIFYING PROCESS
Step 1:
Agree. Find something within your prospect's reply that you agree with. It's a good way to connect with someone on a basic level, giving your prospect acknowledgement and encouragement, plus it buys you time. Even if she gives you a canned response such as, "Send me the information," you could reply, "I'd be glad to forward you some information." But don't end the conversation there.

Step 2:
Clarify. Now's your chance to get clarification about your prospect's needs. Ask one or two questions about your prospect's current situation, her organization's decision-making process, or concerns she has about their current provider. For example, you could respond to that information request with, "What specific information would be of particular interest to you?" It's important to analyze her response—exactly why does she want information about your service?
It's a good sign if your prospective client answers your clarification question using language like: "We're looking to achieve… fix… solve… eliminate… avoid…  secure…improve…" Such words suggest this organization has already identified its problems and accepts that change is needed. While your prospect explains her problem, listen carefully so you'll better understand the goals and solutions being sought, and how you can help.
Step 3:
Legitimize. Determine whether your prospect is serious or trying to politely get rid of you. Ask a question that'll project her into the future so she can walk you through her firm's decision-making process. For example, you can say, "I'll put together information that you'll receive by this Monday. Will that work with your time frame?" Should your prospect answer yes, add, "Assuming you need time to study the information, when should I call back to discuss this further?" Now you'll have a definite time to follow up on this sale.
Other effective phrases with which you can begin legitimizing questions:
"What if…"
"Let's just pretend…"
"Just suppose…"
"Imagine for a moment…"
As your legitimizing process proceeds, you might say, "Okay, I'll have the information to you on Monday. Let's assume for a moment that Friday is here. You've reviewed our information and you like what you see. What do you feel will happen next?" By posing this question, you create a scenario that the client can picture. Now she'll think in detail about your service, as well as the process of purchasing it. This will help her explain her organization's needs. Now you'll be able to figure out from her answer if this organization is truly interested in your service, or if the prospect just wants to get you off the phone.
Suppose you get into a dialogue with someone who ranks high in the organization. As you talk with him, you're told, "Oh, you should talk with Lou, who reports to me. He's responsible for these kind of decisions."
"Great!" you reply. "So I can prepare to speak with Lou, based on what we've discussed so far, what issues do you think he'll be most interested in discussing?"
Listen for the legitimacy of the response. If he says something active like, "Lou is trying to overhaul our department's approach to…", then there's a real thought process going on, and a better chance that it's a real opportunity.
If he says, "I have no idea," chances are this is a brush-off, not a true opportunity. After all, what are the odds that Lou and his supervisor don't communicate with each other?
RED FLAGS: IS THIS OPPORTUNITY A DREAM OR A DUD?
The old "Just send me information" routine. The more "canned" the response, the less likely that it's a genuine opportunity. Instead, look for detailed answers like, "I need information on how this process works in the real world…ways to reduce our turnover costs…finding the right people and keeping them…"
The old "Call me back" routine. "Call me back" is one of the hardest answers to interpret. Sometimes a prospect really is busy, maybe even in the middle of a crisis, and she has absolutely no time to talk. If you get this response, ask for a specific time and date to call back. If your prospect commits to a specific time and date at which she'll expect your call, you have a good shot at discussing a real business opportunity. If she's unwilling to commit to a time and date, chances are it's a brush-off, so move on to your next prospect.
The old silent treatment. If your prospect won't share his motivation with you by answering your clarifying questions, this isn't a legitimate business opportunity. However, make sure your questions aren't self-serving; clients never like feeling manipulated.
In minutes, the three-step qualifying process will help you evaluate whether or not a prospective client is truly interested in doing business with you. Not only will you save time, money, and irritation for both yourself and your prospects, but the answers you've uncovered will help you better prepare any future proposal you might submit to them.