Trigger Words That Engage Rather Than Dismiss Your Prospect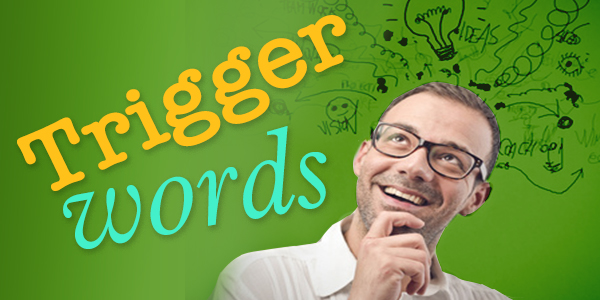 How many times have you gone into a meeting with a client and started the conversation by assuring the individual you didn't want to waste their time or your own?
If you're like many sales professionals, you've done this more times than you can count. And if you're like many sales reps, you've often walked away from a potential deal empty-handed.
Have you ever wondered why so many deals fall through even though you've guaranteed your prospects that you weren't going to waste their time or yours? While deals fall apart for many reasons, they often crumble simply because of the words you use.
Word Choice Matters
When you use the word "waste" in a conversation with a prospect or client it can have a negative effect. For example, the term can imply that you're pushy. It can also lead your client to think that what you're offering has no value and therefore there's no point in continuing to talk with you.
Using negative word choices when speaking with a prospect negatively taints their image of you and the conversation in their mind.
Try Discovery Questions Instead
A better way to qualify your prospects is to try asking a question that incorporates positive word choice, such as, "I'd like to see if this service could be valuable for your business, may I ask you a few questions?"
This allows you to imply that you care about your prospects time while putting a positive spin on the conversation using the word "valuable" rather than "waste."
Learn more about how to speak with prospects effectively by reading Qualifying Sales – Stop Wasting Your Customer's Time now.