Upcoming Web Seminar:
The Ultimate Sales Pro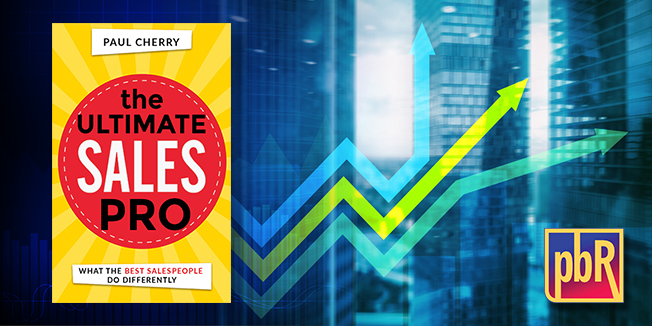 Upcoming (Free) Webinar
Thursday September 6, 2018 • 11 AM (Eastern)
Duration: 45 minutes (plus Q&A)
Most salespeople are motivated by the…
Next "yes"
Next contract
Next lead
All too often, we are too busy to look beyond the "immediate" to focus on the larger view— which is to hone and develop the selling skills and knowledge critical for long-term success.
This upcoming free webinar is based on Paul Cherry's newest book, THE ULTIMATE SALES PRO: What the Best Salespeople Do Differently, which reveals 25 radical, subversive and disruptive ideas and tactics used by master business-to-business (B2B) sales professionals.
"As a salesperson, YOU are the product or service. Everything you do should be aimed at increasing your own value!"
Web Seminar Benefits
Learn how to move beyond the basics, using strategies and strong relationships to:
Cultivate an entrepreneurial mindset and envision a career with no boundaries.
Differentiate yourself when everybody else is being commoditized.
Shorten your sales cycles — and always come out ahead.
Align yourself with the right individuals. People who share and embrace your values.
Become the toughest boss you ever had. Don't rely on others to push you – push yourself.
Dream big – don't settle for what's "comfortable."
Stop "daydreaming" about what you want or should do. Do it!
And much more.