Six Questions to Pull Yourself Out of
This Market Slump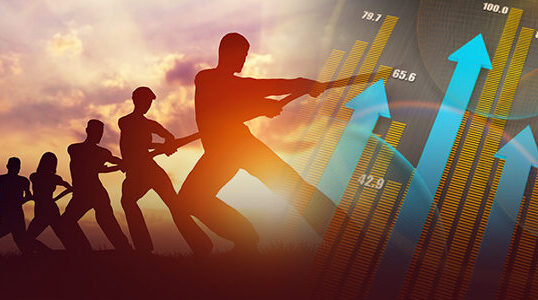 Asking yourself, "Why's this happening to me?" is a sure-fire way to stay in a funk.  Better to ask, "Now that this is happening to me, what am I going to do about it?"
Go back to before this crisis happened.  Business was good. After all, customers like trust and turn to you.  But now you're seeing many of these relationships fall by the wayside.  They're going out of business, losing jobs, budgets are cut, and they stopped buying.
The next question to ask is, "How am I going to change and plow through these issues?"
And what are you willing to change?  What new markets to pursue?  Where are the new relationships?  What new knowledge will you acquire?  New product lines?
Are you willing to get deeper into your existing relationships? Are you willing to take on an activity a customer can't or won't do, but know that customer needs to, if they're going to survive — with no guarantee that you'll get business in return?
It's a new paradigm we're facing and for those who have the vision and fortitude, new opportunities await.
"You can not predict the future, you can only create it."
– Peter Drucker
6 Questions to Pull Yourself Out of this Market Slump
Now that I'm in this situation, what am I going to do about it?
How am I going to take action?
Which opportunities and why?
How will I measure progress based on my behavior and not just numbers?
When will I commit to action?
Who will hold me responsible?
Write down your answers and share.  Doing so you'll hold yourself and others accountable. After all people are relying on you.  And communication is key in the midst of uncertainty.  Going forward you now have gained the clarity and commitment you need to make things happen.
Web Seminars